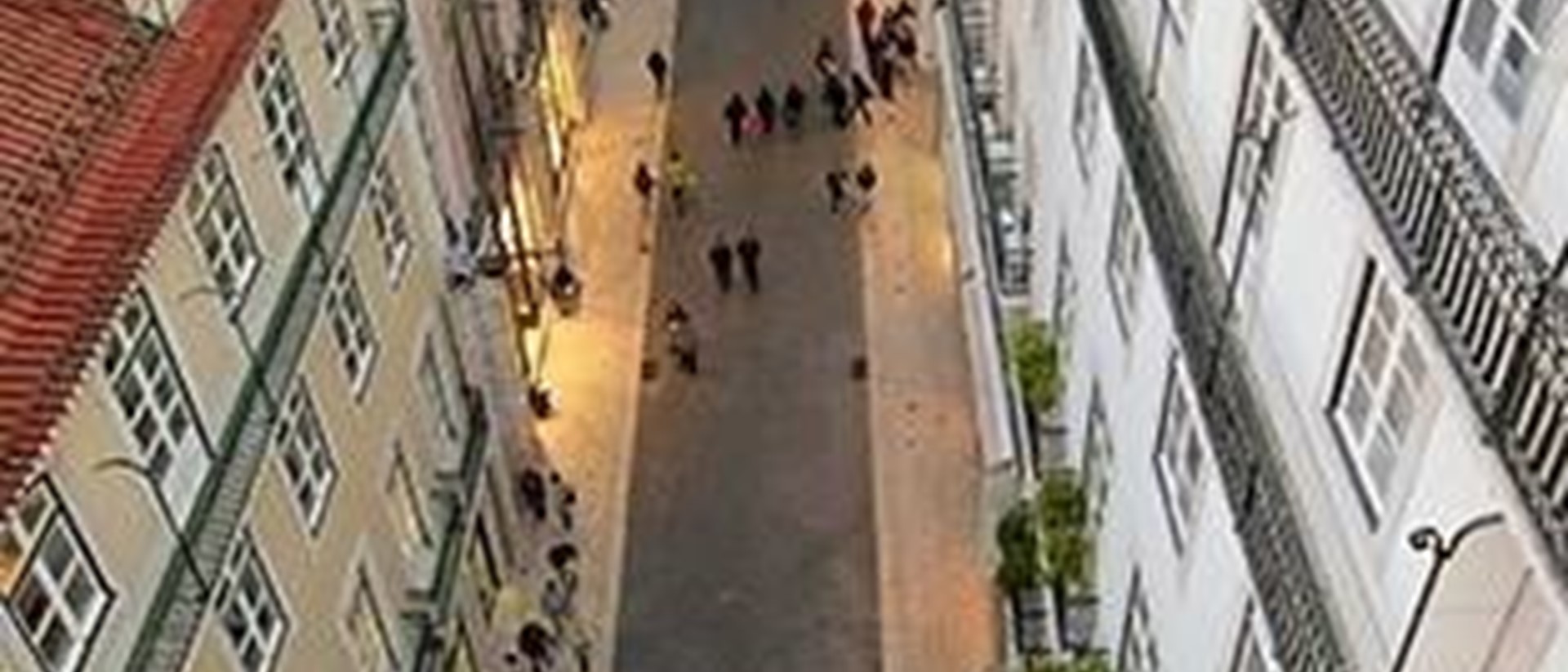 THE BAIXA AND CHIADO DISTRICTS
The Baixa is traditionally known as the commercial centre of the city. The Rua Augusta is the longest pedestrian street in Lisbon, with a good concentration of shops including several Portuguese and international brand names.
The Baixa has one of the undisputed monuments in the city - the Santa Justa Elevator. From the top, there's a stunning view over the Pombaline Baixa district. Don't miss this elevator dating from the 19th century, built in neo-Gothic style and designed by Portuguese engineer Raul Mesnier de Ponsard.
Move on to Rossio square, the cosmopolitan heart of Lisbon, with countless cafés around it. Right next door is the Praça da Figueira where the city's old vegetable market used to be. These two squares are also the venue for the lively Saint Anthony celebrations held every June.
Traditionally the Chiado is a social area where elegance rubs shoulders with art and intellectualism. Rua do Carmo and Rua Garrett (which house the famous Armazéns do Chiado shopping centres) are the main arteries of the Chiado and the busiest in Lisbon.
The Chiado is also the meeting point for young people, artists and intellectuals, at iconic cafés such as "A Brasileira" dating from 1905, with art schools, theatres and a constant buzz on the streets.
BOOK NOW
FREE CANCELLATION