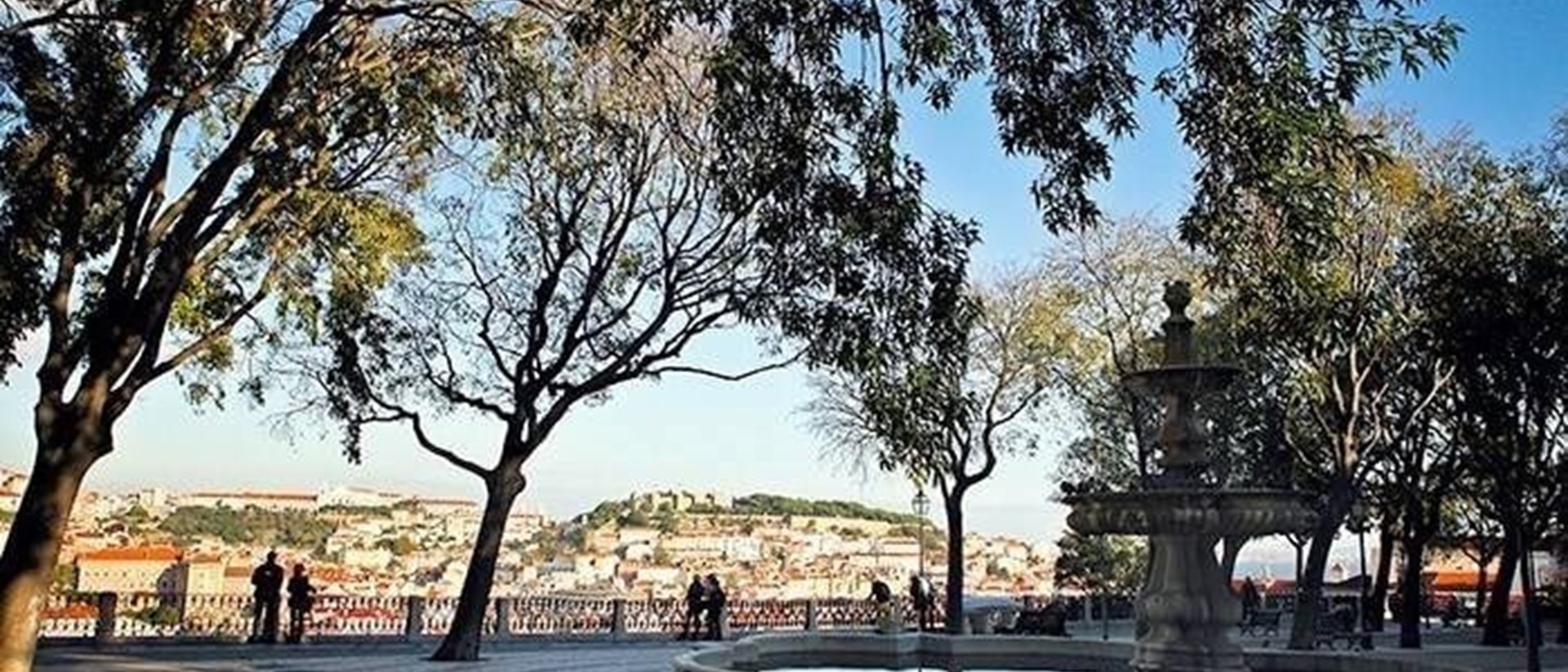 LISBON VIEWPWOINTS
Known as "city of seven hills", Lisbon has a wealth of views to discover. Whether they offer a fabulous view over the Tagus river or spectacular cityscapes, Lisbon's viewpoints are an essential part of the capital's charms.
With a camera in hand, we suggest you discover some of the following viewing points:

Graça Viewpoint
Next to the Church of Graça, this spot offers panoramic views over the city, the Tagus and the 25 April Bridge. There is also a kiosk café with a terrace where you can relax in the shade of the trees.

Senhora do Monte Viewpoint
This is in Largo da Graça square and is easy to locate because of the statue of Nossa Senhora do Monte to be found there. At the viewpoint itself is a tile panel that shows the view and identifies the sights - one of the best views of the city!

Santa Catarina Viewpoint
A five-minute walk from the famous Bica Funicular is the Santa Catarina Viewpoint. It is also known as the Adamastor Viewpoint as it has a sculpture of the mythical beast made famous in the work of Luís Camões. The views over the river from this extensive viewpoint are a feast for the eyes.

Santa Luzia Viewpoint
Right in the heart of the Alfama, in Largo de Santa Luzia square. Here there are beautiful views from under the pergola, the bougainvillea gardens and tile panels depicting Praça do Comércio square.

São Pedro de Alcântara Viewpoint
Next to the iconic Glória funicular, this viewpoint with its gardens and fountains offers unforgettable views of Lisbon's Baixa district and the São Jorge Castle.

Parque Eduardo VII Viewpoint
At the top of the Parque Eduardo VII you get a very special panoramic view over Lisbon. On a clear day, you can see across the gardens, over the Marquês de Pombal roundabout, down the Avenida da Liberdade, across the River Tagus and as far as the Serra da Arrábida hills!
Read this article to find out about other green spaces in Lisbon.

Portas do Sol Viewpoint
This is one of the most "instagrammable" views of Lisbon - in the Alfama, next to the No. 28 tram stop at Largo das Portas do Sol. The pavement café has some of the best views over the colourful rooftops of Lisbon, the National Pantheon and the Monastery of São Vicente de Fora. In the same square you will find a sculpture of the patron saint of Lisbon, St Vincent.
BOOK NOW
FREE CANCELLATION