POOLS & SEA
the sea at your feet. ..
SEA ACCESS
dive into the atlantic !
Enjoy the clear and temperate sea of Madeira for a refreshing dip from the hotel's pontoon.
Encounter the most varied marine species and fish best adapted to the waters of the Atlantic, including barracudas, octopuses, morays and rays . .. Arrange your diving or snorkelling classes via reception. Try a free introductory lesson!
The average sea temperature varies between 17ºC and 22ºC throughout the year.

Access is from 7am to 7pm.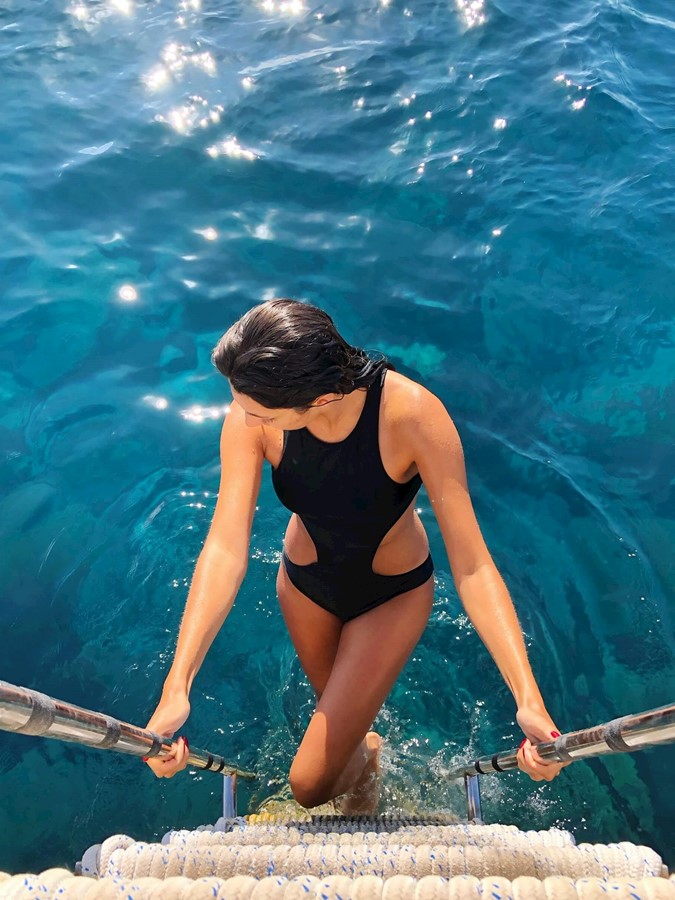 3 JACUZZIS
Find an indoor jacuzzi in the spa wellness area, another next to the indoor/outdoor pool and an outdoor jacuzzi where you can relax while enjoying the views!

SWIMMING POOLS
You can also choose to cool off or work out in one of the swimming pools.
At sea level, you will find an outdoor swimming pool with salt water. There is also a children's pool in the play area.
Next to the spa area you will find an indoor/outdoor pool perfect for cooler days.
Indoor/Outdoor Pool: Floor 0Average temperature: 27ºC
Opening times: 7am-8pm
Salt water pool: sea level
Average temperature: 21ºC
Opening times: 7am-7pm (8pm Jul-Sept)
Children's pool: sea level
Average temperature: 21ºC
Opening times: 7am-7pm (8pm Jul-Sept)
BOOK NOW
FREE CANCELLATION