SWIMMING POOL
After an invigorating breakfast by the poolside, there is nothing better than a swim surrounded by abundant vegetation . .. Take the chance to soak up the sun and relax too . .. Perfect for those seeking peace and serenity . ..

Average temperature: 23ºC
Opening times: 7:00 AM to 10:00 PM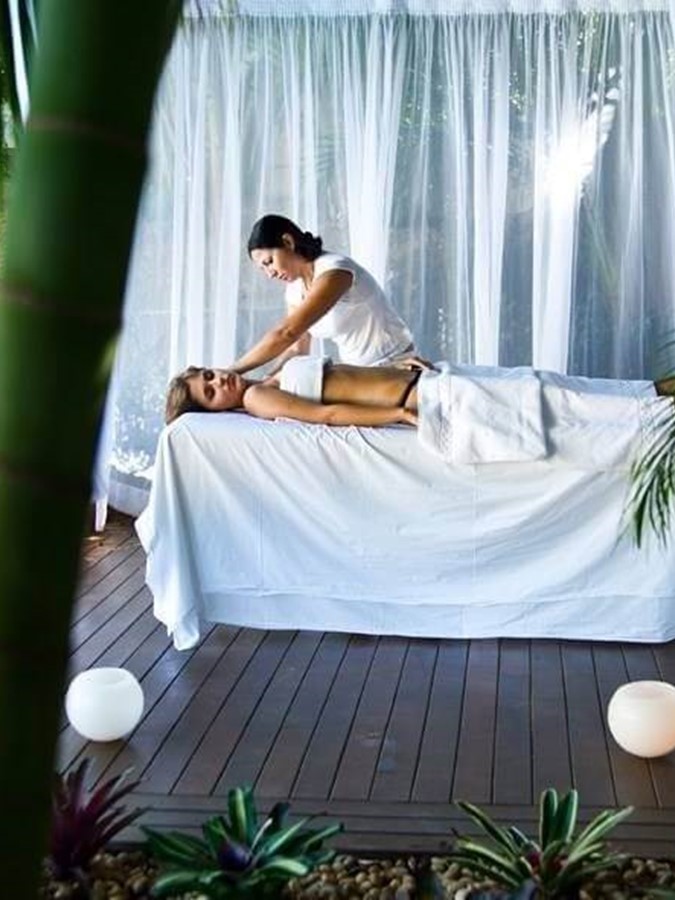 MASSAGES
outdoors !!
Take advantage of this unique outdoor spa, and take a deep breath . .. feel the breeze and natural essences of an exotic getaway, and surrender to the therapeutic touch of a relaxing massage . ..
Suggestion: Reflexology | 30 minutes
Natural medicinal technique to unlock the flow of energy to alleviate pain and mental or physical disorders.
BOOK NOW
free cancellation