HISTORICAL QUARTER . ..
The historical area of the city of Funchal, better known as the Old Town is a point of great cultural and architectural interest. Its narrow streets and picturesque houses dating from the 15th century are full of history . .. The Porto Santa Maria hotel is right alongside the Rua de Santa Maria, one of the oldest streets on Madeira, which gave the hotel its name.
One of the great novelties of the old town was the arts movement 'Arte de Portas Abertas'. The idea behind this innovative concept was to turn the doors of over 200 houses into canvases for artists.
The Porto Santa Maria is ideal for those who want to get a feel for the dynamics of the city, its art, traditions, the sea, the farmers market or the history of Funchal.
SEA ACCESS
Right next to our hotel, at only 2 minutes of walking distance, is São Tiago Beach, right in Funchal Bay. Also you can try Barreirinha Beach at only 4 minutes walking distance!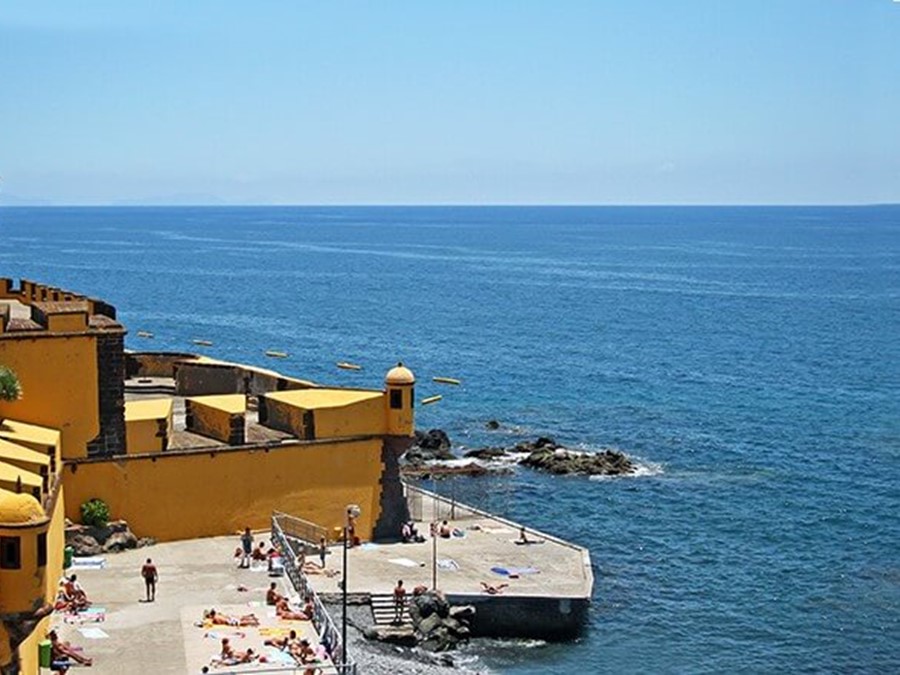 BOOK NOW
FREE CANCELLATION