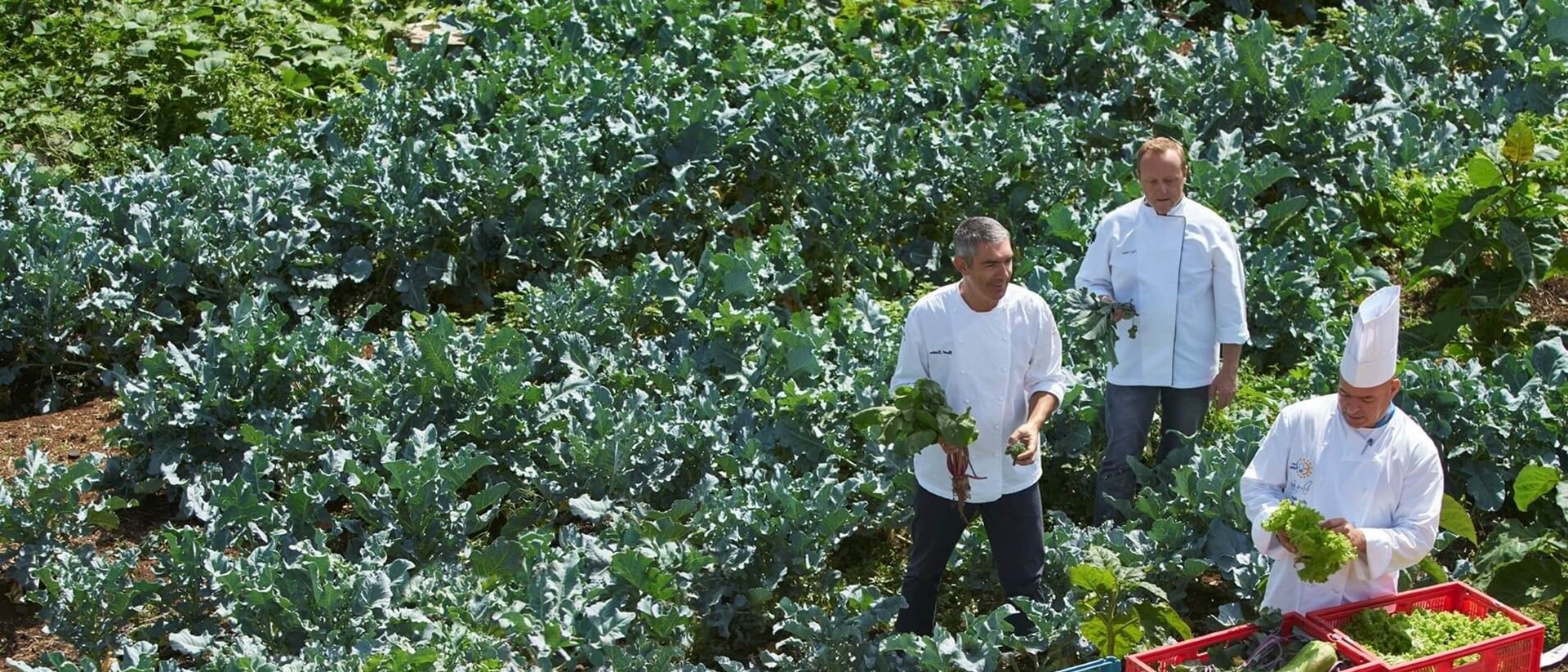 HORTA | FUNCHAL
RESPONSIBLE COOKING
PORTOBAY VEGETABLE GARDEN
The Horta PortoBay, located on a plot of land in the upper part of Funchal, has an extremely important role in this project in the daily supply of vegetables, fruit and herbs. This guarantees constant freshness and quality, supporting the most social and sustainable project in the PortoBay group.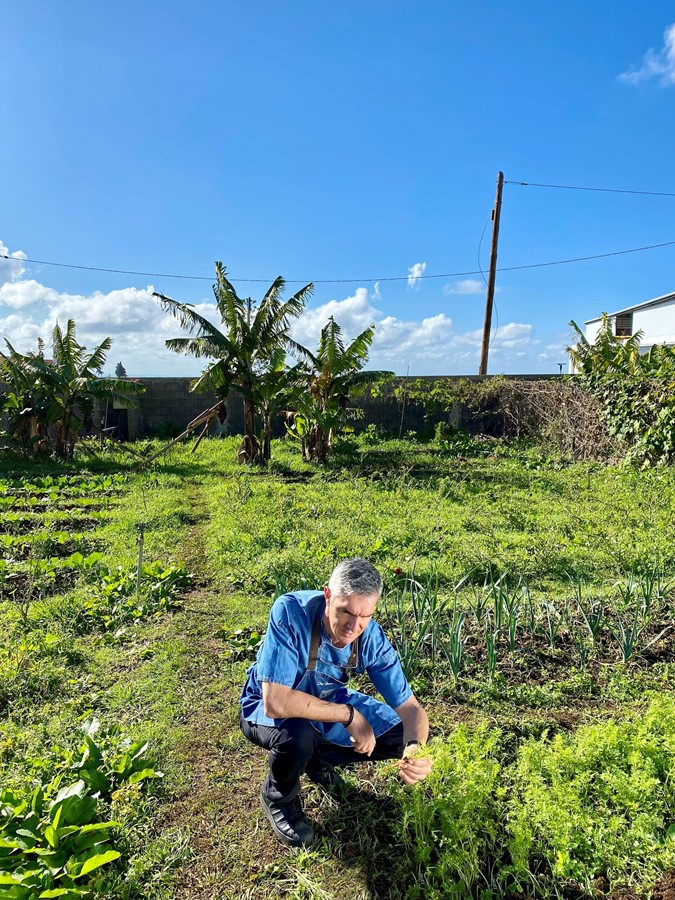 CAREFULLY SELECTED
proximity and quality
The menu is a showcase of Madeira's products, with some of the best vegetables from abroad that adapt so well to the island's climate. A menu of carefully selected local and quality products, where local produce is especially important.


Seasonal vegetables and fruit are showcased, such as carrots, beetroot, asparagus, artichokes, corn, tomatoes, cabbage, pitanga, bananas and chestnuts.


These ingredients are explored and worked on to create recipes that use the whole vegetable, from the stalks to the skin, where a large part of the nutrients are concentrated.
RESPONSIBLE CUISINE
We are aware that today, more than ever, a good quality of life is linked to nutritious and healthy food. Therefore, it makes sense to invest in responsible, seasonal, high quality cuisine that promotes well-being and protects the planet.
Reducing the levels of trans fats, colouring, sodium and chemical additives are some examples of good practices that have been adopted. Reducing food waste is another of the objectives, while at the same time guaranteeing creative and varied cuisine with surprising flavours. This requires extensive knowledge of garden produce by the Chef and his team.
BOOK NOW
FREE CANCELLATION