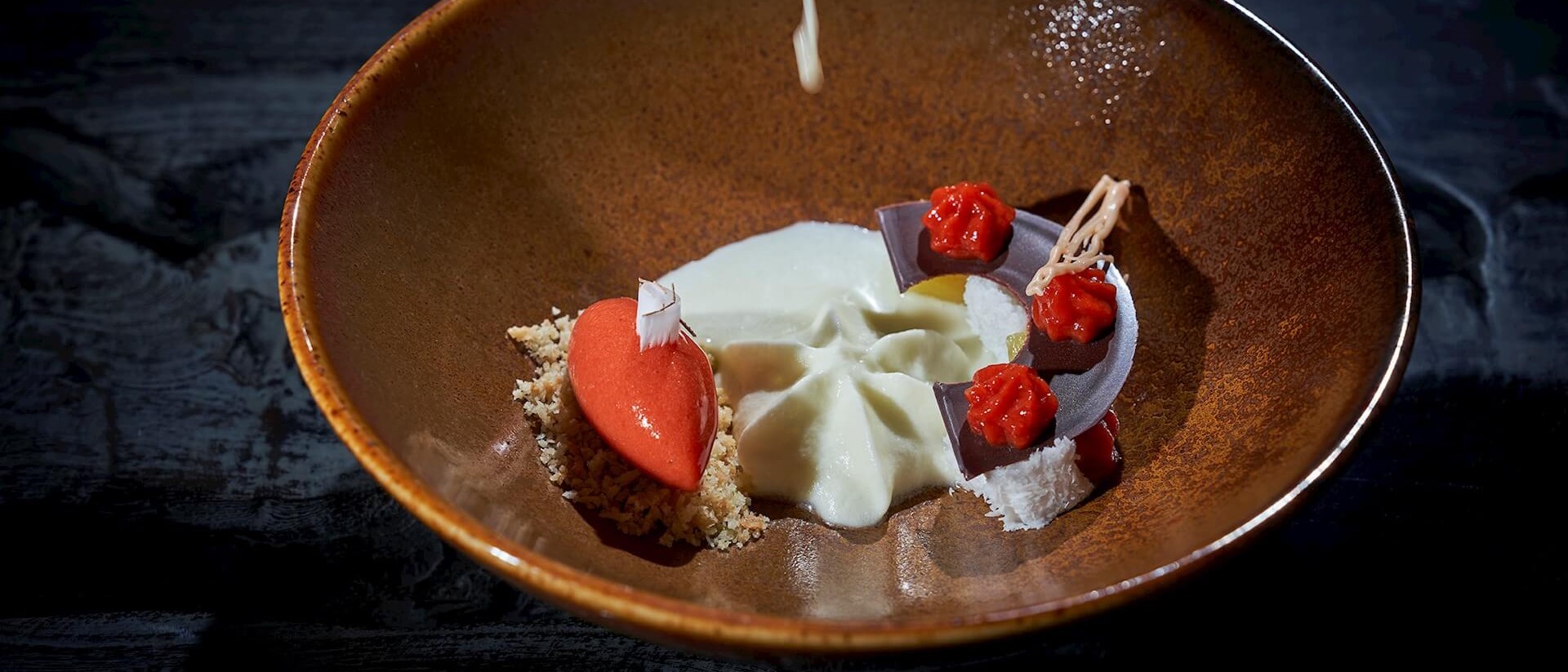 IL GALLO D'ORO
SURPRISING MENUS
IL GALLO D'ORO
SURPRISING MENUS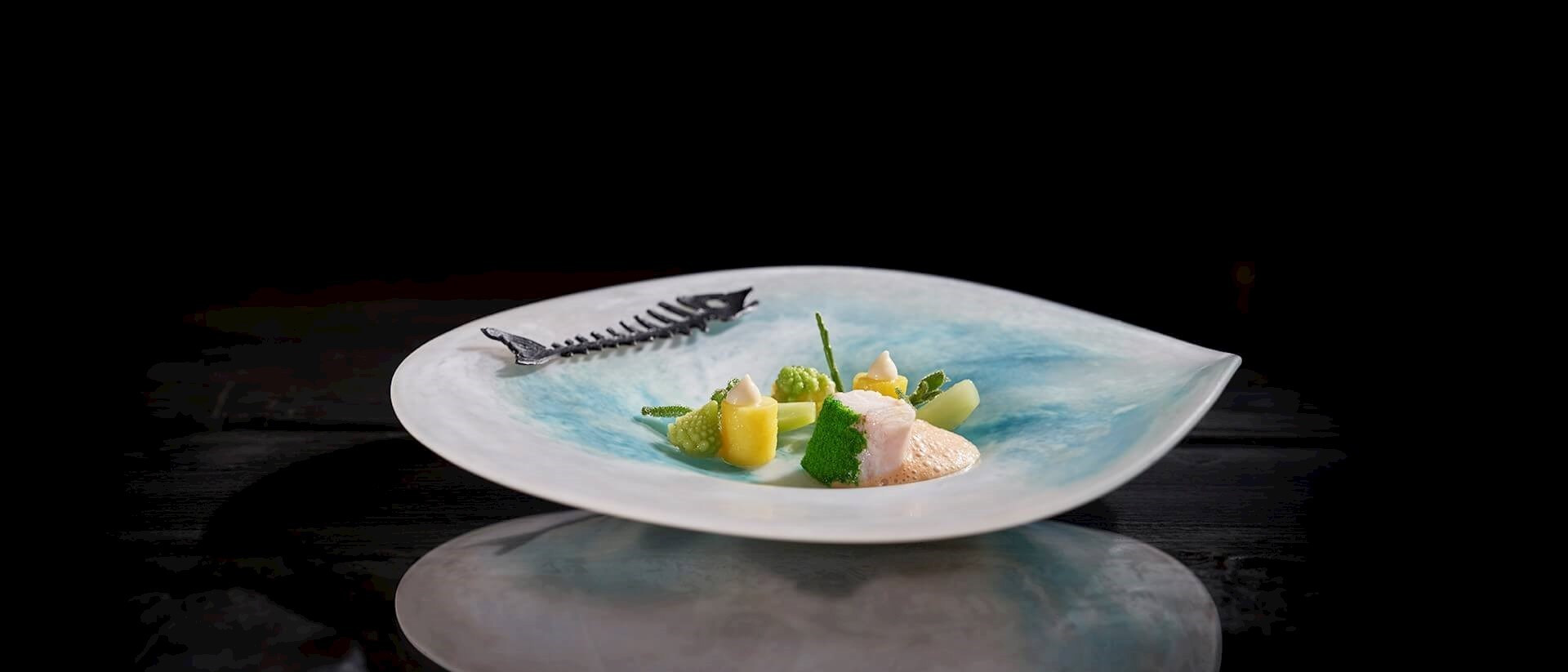 IL GALLO D'ORO
SURPRISING MENUS
The menu at Il Gallo d'Oro has brought the refinement of aromatic cuisine to the table, inspired by Iberian cooking. Chef Benoît Sinthon gives great prominence to ingredients from Madeira, some of them grown in the PortoBay vegetable garden. This means fresh produce plays a key role in his creations.

The menu at Il Gallo d'Oro changes four times a year, according to the seasons, combining local ingredients with high-grade produce from other parts of Europe that stands out for its quality, colours, freshness and delicate flavours. Careful presentation of dishes is a fundamental element in providing an amazing experience.
TERROIR BY BENOÎT SINTHON
A 8 to 11-course menu in which Chef Benoît Sinthon brings out the best in ingredients sourced from the island of Madeira. His interpretation of this local produce will leave no one indifferent. On this menu you will find seafood including limpets, fish from the coast or seaweed, and vegetables, fruit and flowers from the PortoBay kitchen garden. There is also room for traditional desserts and cakes and the classic Madeiran "espetada" reinterpreted in a surprising way.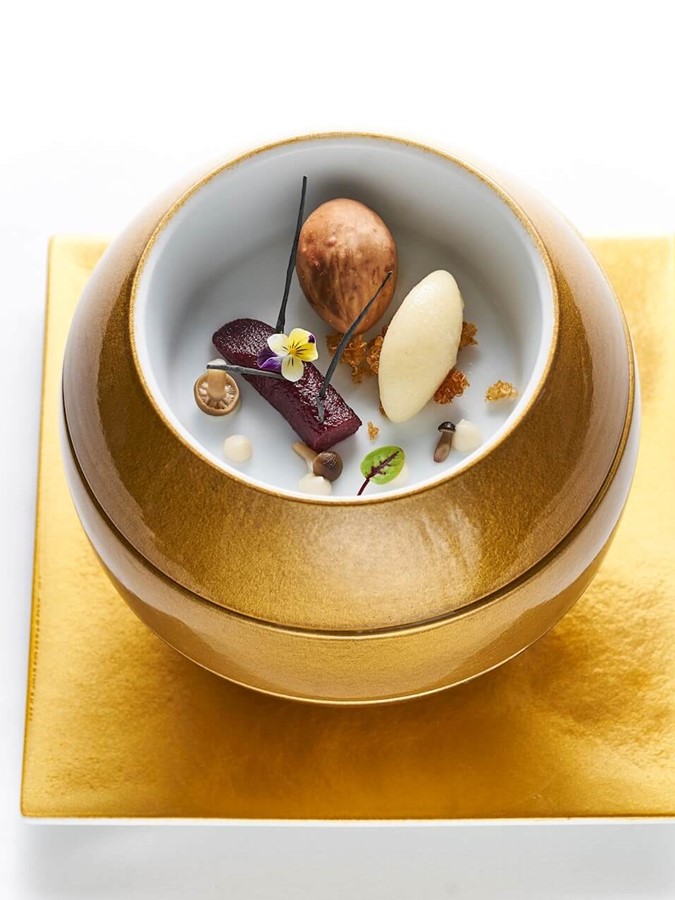 IL GALLO D'ORO TOP EXPERIENCE
Menu of up to 12 dishes with top ingredients from various parts of Europe highly valued by the Chef, combined with produce from Madeira Island. On this menu, the customer can choose from between 8 and 12 dishes.
WITH EVERYONE IN MIND . ..
If you are vegetarian or have any dietary restrictions, intolerances or allergies, please let us know at the time of booking. This will help us to adapt a menu to suit your needs.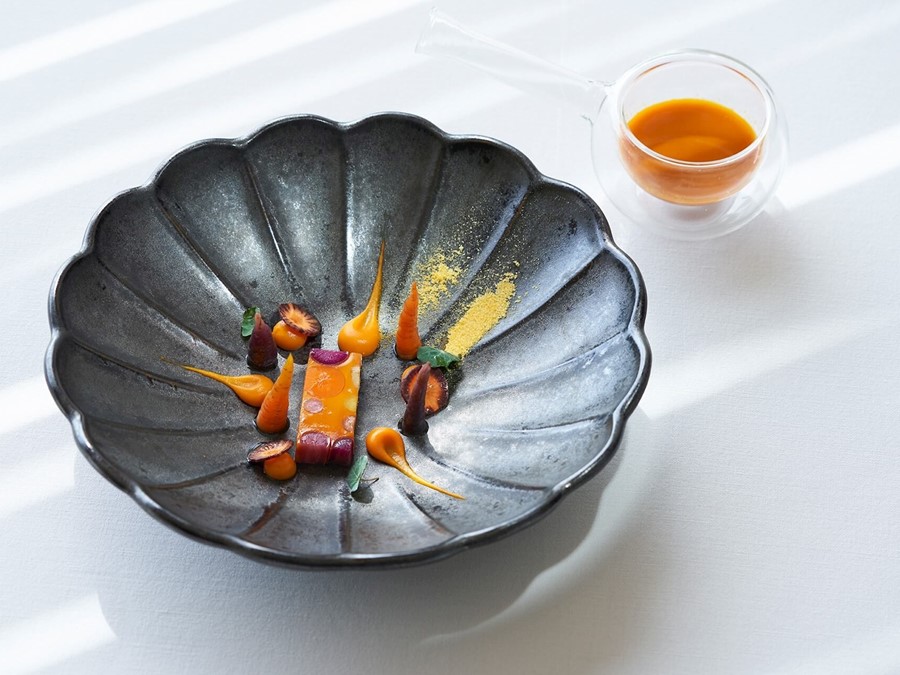 BOOK NOW
FREE CANCELLATION