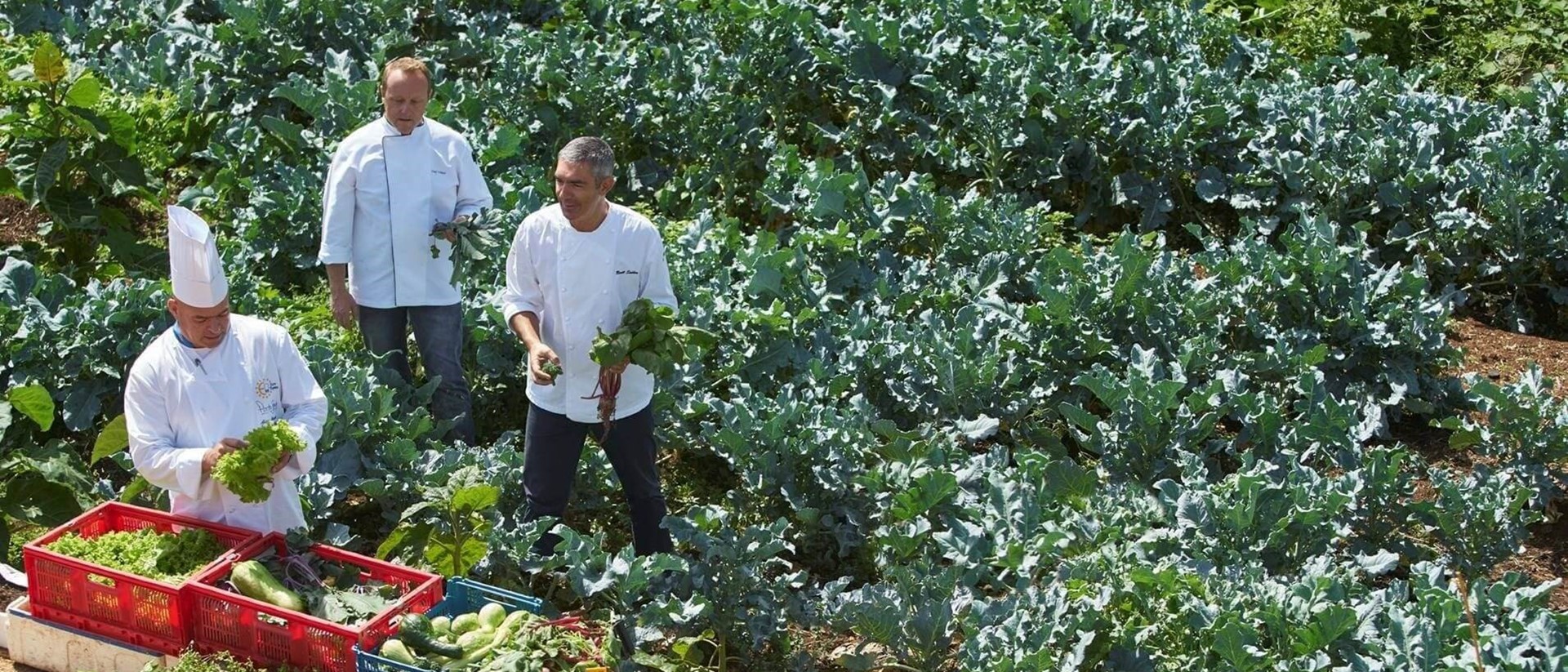 PORTOBAY VEGETABLE GARDEN
GROWING SINCE 2016!
Located high above Funchal, in Madeira, the PortoBay vegetable garden has been growing since 2016. The Vegetable Garden was created as a result of the Group's concern with environmental and economic sustainability and its commitment to offer customers quality local produce.

The PortoBay Vegetable Garden supplies produce to several of the Group's hotels and restaurants in Madeira, including Il Gallo d'Oro. Pitanga, beetroot, corn on the cob, artichokes, fennel, leek, rainbow chard, baby vegetables, broad beans, peas, eggs . .. all organically grown, are some of the ingredients that Chef Benoît Sinthon and his team bring from the garden to the table in the most surprising ways!
BOOK NOW
FREE CANCELLATION